Fake Hall of Fame Rings for Lou Brock, Ozzie Smith Seized in St. Louis
click to enlarge
Counterfeit versions of the Hall of Fame rings made for two St. Louis Cardinals legends were among a "plethora" of counterfeit items seized by US Customs and Border Protection officials in St. Louis in the past four days.
In a press release on Wednesday, CBP said agents intercepted packages from Saudi Arabia and the Philippines on Friday. Inside, they discovered several branded bags and designer clothes, including Louis Vuitton, Dior, Chanel, Fendi, Gucci, and Hermes – all fake and destined for destinations in Springfield and O'Fallon.
On Monday, customs agents made another discovery on a shipment from Hong Kong going to a residence in Overland: 148 rings from professional and college championship sports teams.
click to enlarge
Apparently, everyone who ordered the rings had a soft spot for the Cardinals: while the entire collection spanned a variety of sports, leagues, and eras, the shipment included several copies of the Baseball Hall of Fame rings for former Cardinals stars Lou Brock and Ozzie Smith. The rings appear to resemble replicas that you can buy on eBay for around $ 13.
According to the CBP press release, if the entire set of rings had been real, they would have worn a sticker price of $ 233,000.
Along with the rings, customs agents also confiscated 286 counterfeit $ 100 bills.
click to enlarge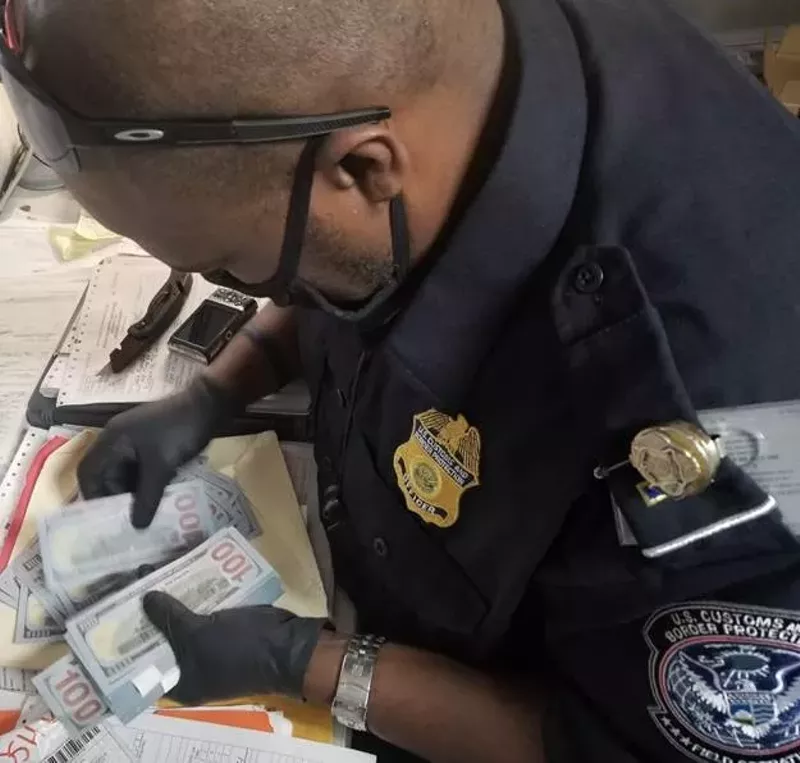 Follow Danny Wicentowski on Twitter at @D_Towski. Email the author at [email protected]
Sign up for our weekly newsletter to get the latest news, activities and restaurants straight to your inbox.
Follow us on Facebook, Twitter and Instagram.