Happy birthday! These St. Louis places celebrate milestone anniversaries in 2019 | Lifestyles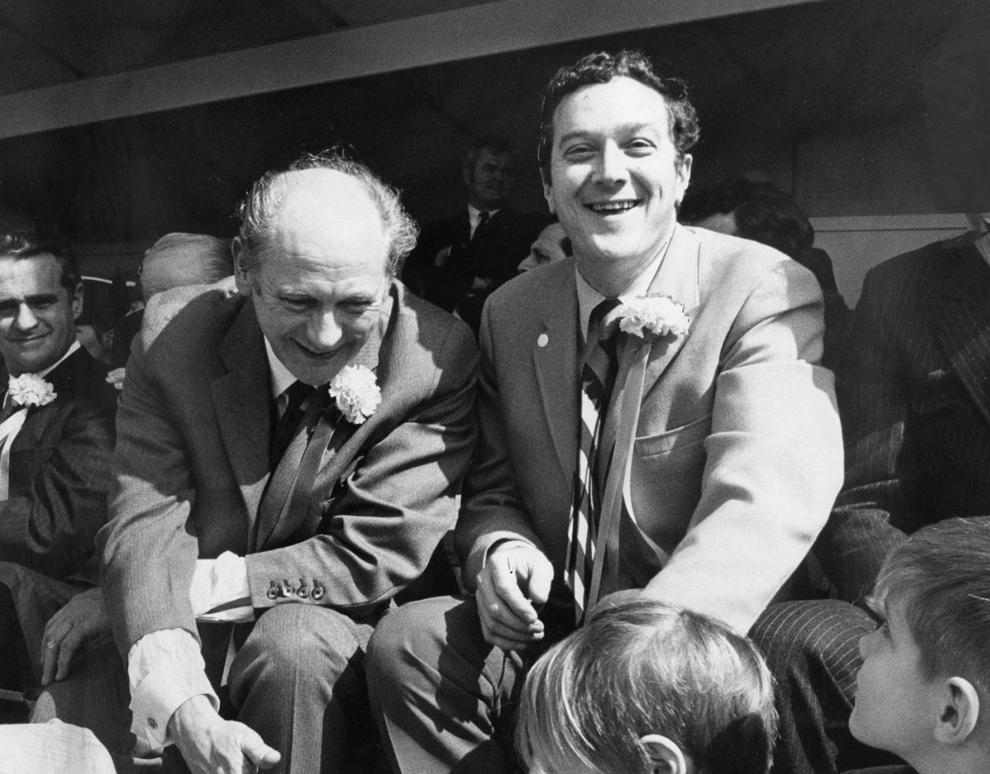 Joseph B. McGlynn Jr., founder of the downtown St. Patrick's Day Parade, welcomes the success of the second annual parade in 1971. To his left is John Lynch, Ireland's Prime Minister. The coup to lure Lynch to parade established the tradition of inviting Irish officials every year. Lynch said the parade was "very impressive. We have parades in Ireland, but not as long or as extensive as this one." (After shipping)
Employee photographer


Joseph McGlynn Jr. will lead the annual St. Patrick's Day Parade in downtown St. Louis this year, which says something because he is 85 years old and started the parade 50 years ago.
"The organization of the parade in the first year of 1970 was terrible," McGlynn said in a 1974 interview with the Post-Dispatch. "People thought I was crazy. I encountered almost nothing but apathy. When I asked about bands or people building floats or taking time out to watch the parade, everyone was reluctant to put it mildly. Especially the Irish-Americans. To make sure I had a band I had to hire one the first and last time we paid someone to join. "
McGlynn and the Notre Dame Club of St. Louis organized the first parade, which included Mayor Alfonso Cervantes, Patrick Walsh, the Irish consul general in Chicago, and a group of demonstrators and floats.
Many protesters called McGlynn early in the morning before the parade to get out because of the snow. He threatened to exclude them from future parades if they dropped him.
Ireland's Prime Minister Jack Lynch attended the next year after McGlynn made a personal call to Lynch. Other Irish dignitaries followed over the years.
Nowadays, organizers say that more than 350,000 people take part in the parade in good weather. This year's parade, which will mark its 50th anniversary, will include more than 130 units, including floats, bands and giant balloons.