Rosic shakes up St. Louis restaurant with Renaissance-like mural | Local News
Paco Rosic is working on a mural at a St. Louis restaurant on Friday.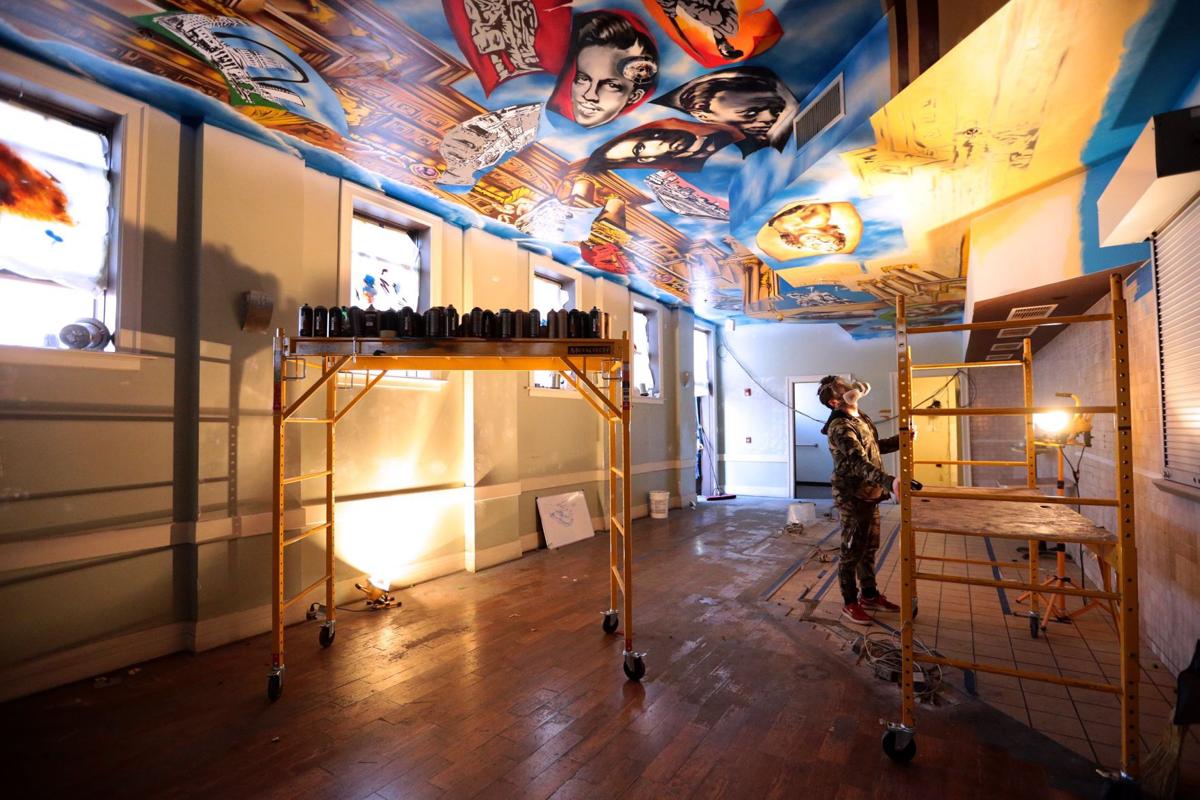 Paco Rosic is working on a mural in a soon-to-be-open restaurant on 1900 Arsenal Street in St. Louis Thursday.
Paco Rosic's hat sits on bottles of spray paint as he works on a mural at an upcoming restaurant on 1900 Arsenal Street, St. Louis, Thursday.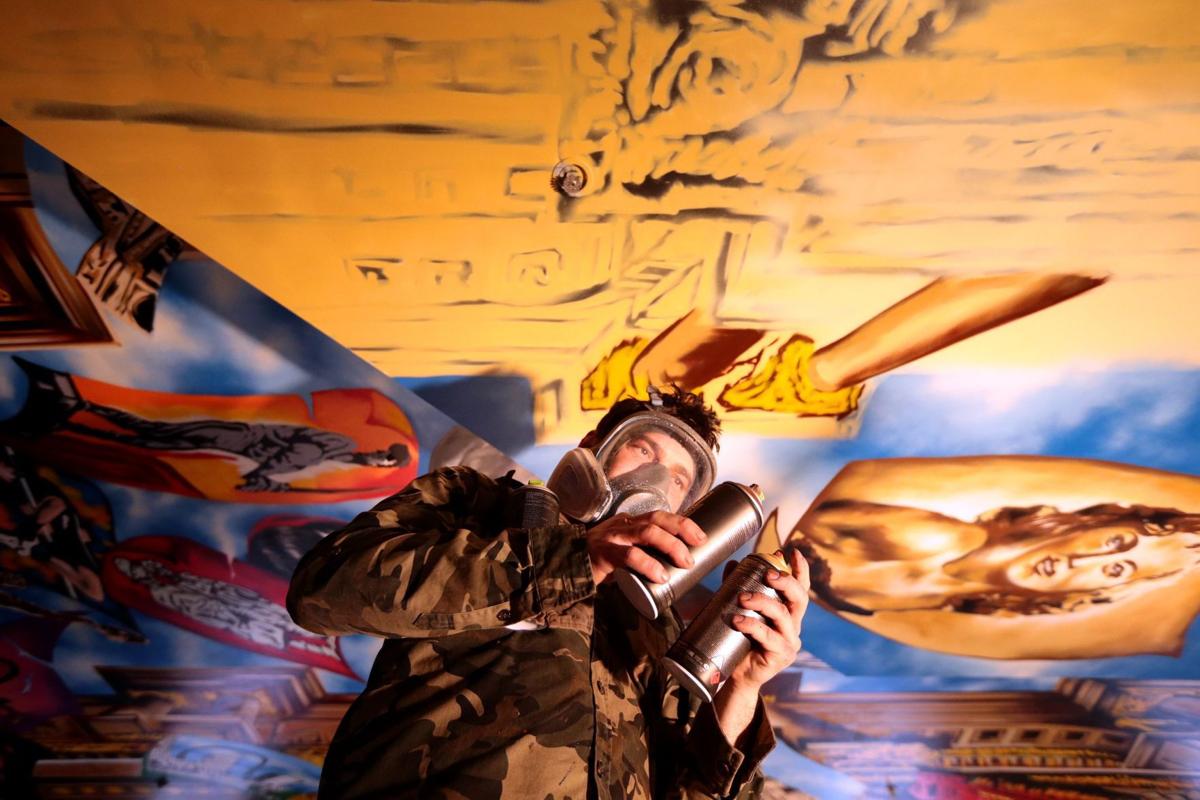 Paco Rosic is working on a mural in an upcoming restaurant on 1900 Arsenal Street in St. Louis Thursday.
NANCY CAMBRAI St. Louis Post-Dispatch

ST. LOUIS – Yaksap, the graffiti bandit who left marks on the sides of numerous St. Louis buildings that many consider annoying and illegal, could teach Paco Rosic a valuable lesson.
The 37-year-old Bosnian immigrant from Waterloo took his teenage love of graffiti far beyond the criminal marking of buildings. He has become famous for his meticulous and vibrant trompe l'oeil murals, made entirely from spray paint for public and private spaces.
Now he's in town, shaking it up with hundreds of cans of paint to create a mural celebrating the history of St. Louis on the ceiling of an upcoming restaurant in Benton Park.
Like any hardcore artist, he's a bit obsessed with it. He's set up an air mattress in the basement of the building on Arsenal Street and Lemp Avenue so he can paint whenever he wants. He has a wall on the lower level of the building dedicated to the rendering designs along with his massive graffiti lettering for inspiration.
"I can't stay in a hotel," he said on Thursday, wearing a full camo outfit and a black skull cap that was striped with ribbons of glittering silver thread. His necessary air mask hung on the nearby scaffolding.
"I am inspired. And when it hits me, it's usually around two or three in the morning. "
Rosic is a bit of a folk art hero in Waterloo, where his family settled in 1997 when he was 18 after years of refugee status to avoid persecution in his hometown of Sarajevo. His parents – his Catholic mother and Muslim father – fled to Germany in 1992 after living in a number of safe houses to survive. Even after the civil war in their homeland ended, the family knew there was no chance they would be readmitted because of religious persecution. When their asylum status was revoked after five years in Germany, the family uprooted again to America. It turned out that Waterloo was very welcome with the Bosnians.