Sappington House raising funds to move historic cabin from Affton into Crestwood – St. Louis Call Newspapers
As part of a plan under discussion on the Crestwood Board of Aldermen, a historic log home pictured above could be relocated to historic Sappington House, where it will be kept for future generations.
Jim Freund, the new owner of the Joseph Sappington House – a log cabin built in Affton in 1816 and listed on the National Register of Historic Places – will give it to the city if the city moves it. The two-story log home would have to be relocated from 10734 Clearwater Drive to Sappington House Park, 1015 S. Sappington Road in Crestwood by August 1.
To make the move, Sappington House needs to raise at least $ 200,000. A GoFundMe fundraiser has raised nearly $ 4,000 from this goal to date. To donate, go to gofundme.com/f/1816-joseph-sappington-house-raising.
The Crestwood Parks and Recreation Board recommended the move on February 16, and the Board of Aldermen took up the issue on March 9 and will discuss it in the coming months.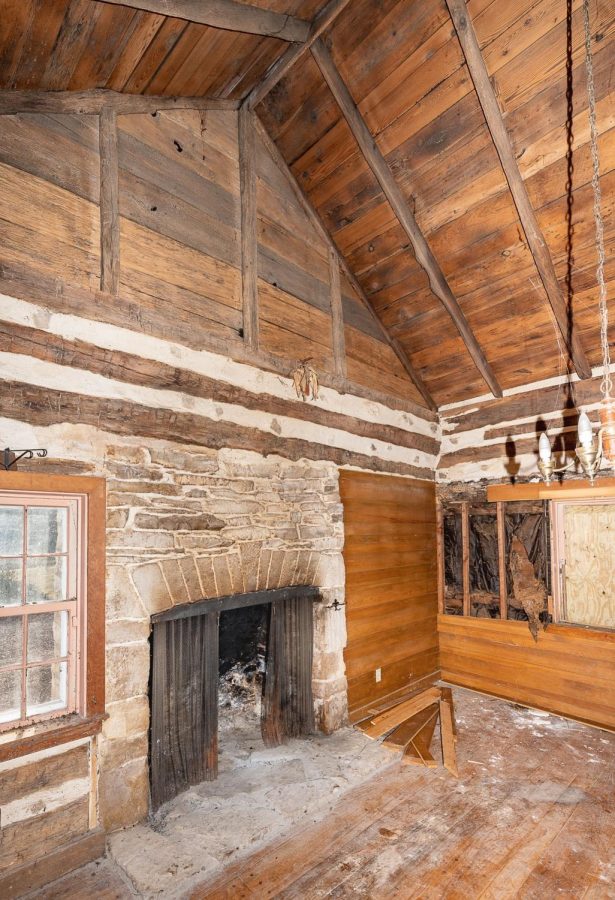 In the Joseph Sappington house.
The Sappington House Foundation said in a press release that it is "committed to working with the city to preserve another piece of St. Louis history before it is lost".
Sappington's cousins' homes contrast with the current Sappington House Museum, which shows the historic home of Thomas Sappington.
Thomas's brick home, almost a mansion in its day, is in such exceptional condition, unlike Joseph's traditional log home, that it is on the National Register of Historic Places. The log cabin would provide another environment where history can come to life, engaging school children and lifelong learners alike. The log house fits into the comprehensive 15-year plan by providing additional education, event and exhibition space rather than building a modern structure as previously proposed, "Sappington House said in the press release.
The conversion of this historic building makes sense due to its architecture, but also financially. Sappington House stated, "Crestwood is a relatively young suburb of St. Louis, but it is steeped in history. Long before Route 66 came through, the prominent Sappington family came and settled here over 200 years ago. Considered the oldest brick house in St. Louis County, the Thomas Sappington House Museum is a significant addition to the city. The addition of Joseph's log cabin will double the attraction value of the historic Sappington House and stimulate an increase in Crestwood visitors. "